The year 2021 was the latest in a long line of significant years for mobile gaming. The finest Android games launched in the previous year are listed here.
Over the past several years, mobile gaming has exploded in popularity. Portable gaming, played by an estimated two billion individuals, generates more money than console or PC gaming. As a result, many games will be released in 2021. Although the great majority of the games were free to play, several fantastic paid titles were released as well. We also witnessed many new mobile games, including League of Legends and Rocket League.
We believe we have a solid sense of what the top 15 Android games launched in 2021 were after going through many titles. Here's what we came up with. If you wish to view the honourable mentions, they are included at the bottom of the article.
Top 15 Games Published in 2021
Baba is you
Price: $6.99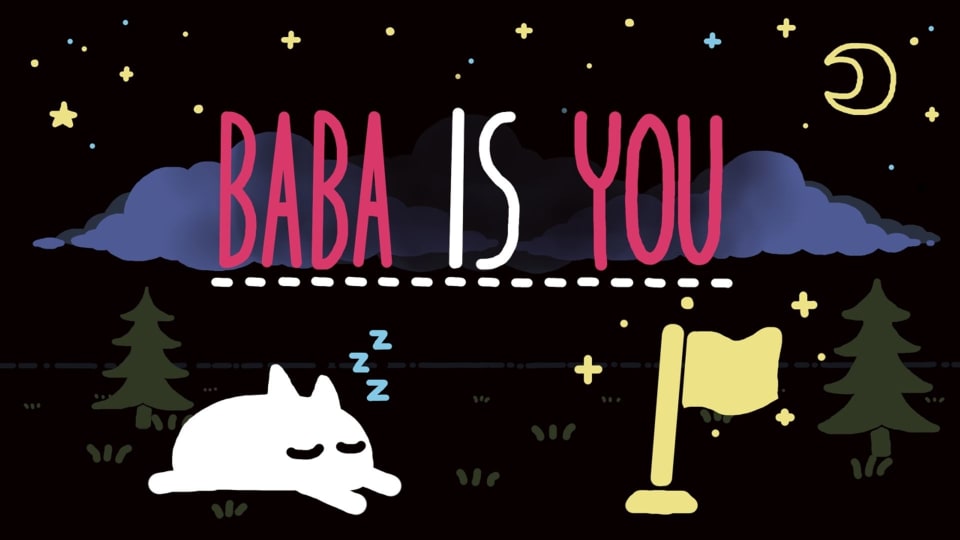 Baba Is You is a puzzle game where the rules may be changed as the game progresses. Each level has bricks that reflect the game's rules, and you can move the bricks around to alter the game's mechanics. With a novel idea and outstanding execution, it's a surprisingly engaging and complex game.

The visuals are pixel art from the 1980s, but they function better that way. It looks a little strange on irregularly shaped smartphones like the Galaxy Fold 3, but generally, this is a must-have for puzzle enthusiasts.
Garena Free Fire Max
Price: Free to play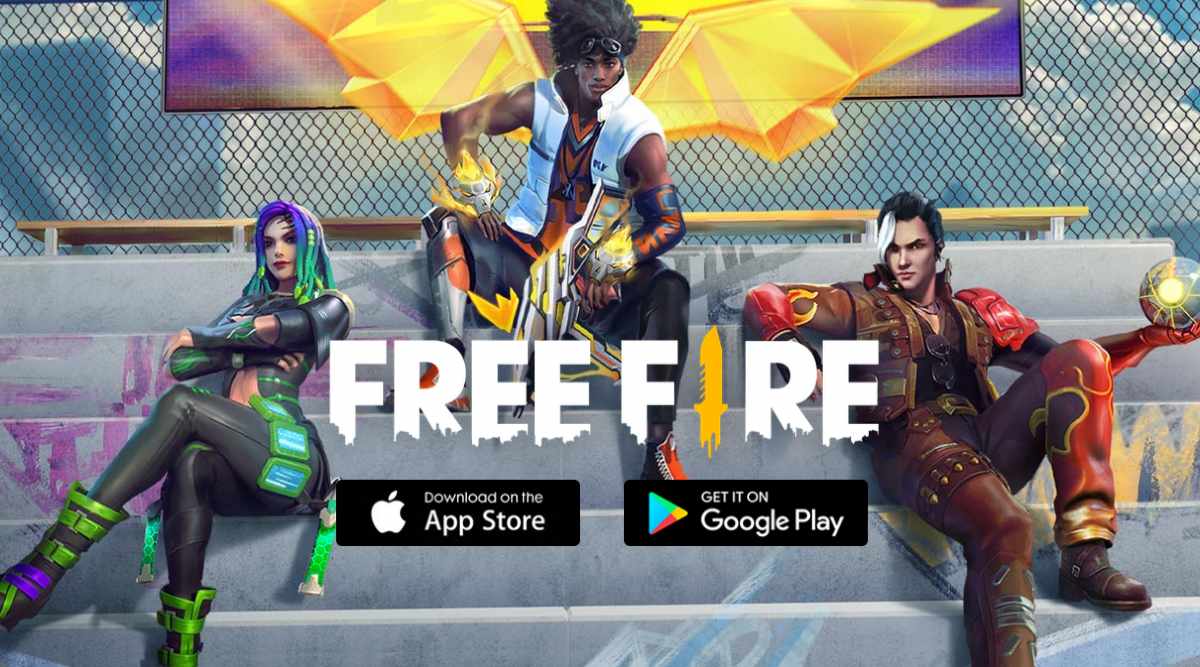 Google named Garena Free Fire Max one of the best games of the year, and we agree. It's also one of the year's most popular new games. It's a battle royale game similar to Fortnite and PlayerUnknown's Battlegrounds. It begins with 50 players parachuting into a barren island and fighting until only one is left.
It is identical to its 2017 version in terms of gameplay, so fans of one should transition to the other. Better visuals, enhanced animations, and other improvements have been made over the previous game. Of course, this implies it consumes more resources and necessitates the usage of a more powerful phone.
Knights of San Francisco
Price: $2.99
Knights of San Francisco is a text game set in the far future in San Francisco. Monsters and dragons exist in this realm, and you must contend with them. According to the creator, the game is just around 90 minutes long. 
You may fight by striking certain bodily regions, and every move you do can have negative repercussions. If you don't mind, do all the reading.
League of Legends: Wild Rift
Price: Free to play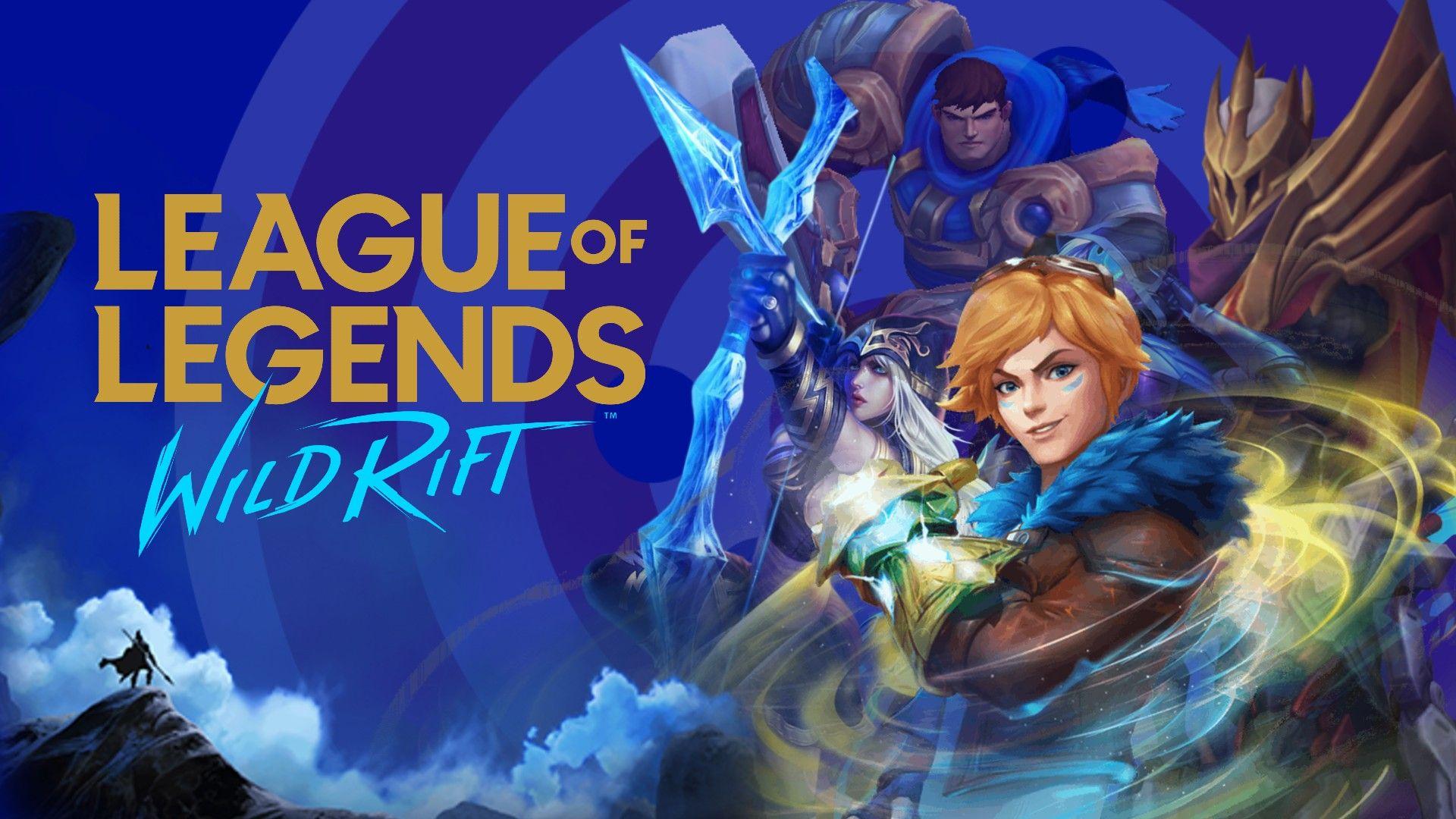 League of Legends: Wild Rift is League of Legends' mobile version, and it's a 5v5 MOBA made for mobile devices. The game has a selection of champions to play with and the opportunity to play with friends, and a variety of game styles. Although in-app purchases are available, you cannot buy your way to victory. 
Most of the complaints are about terrible teammates, which occurs in each co-op game. With all of the Vainglory turmoil over a previous couple of years, League of Legends: Wild Rift remains the greatest MOBA on mobile at this juncture.
Lost in Blue
Price: Free to play
This year, Lost in Blue had a worldwide mobile release. It's a sandbox MMO where players attempt to live after crash landing on a lonely island. Over time, you enhance your character, scavenge for resources, and form friendships with other players to assist one another. There are also crafting and construction features in the game and many biomes to explore. 
As you move farther into the game, you'll have to work harder for resources. It's nothing; however, that seasoned mobile gamers haven't seen before.
Princess Connect! Re: Dive
Price: Free to play
Connect with Princesses! Crunchyroll Games' Re: Dive is a gacha-style mobile RPG, and it was released internationally in 2021. It's a game based on the same-named anime. In terms of gameplay, it's similar to most other gacha games. You collect characters, form a team, and utilize them to advance.
There are certain gacha clichés, such as extended grinds to level up characters, but nothing too serious. In comparison to genre leaders, draw rates may be a little low. Nonetheless, it's one of the greatest this year, and many people like gacha games.
Pokemon Unite
Price: Free to play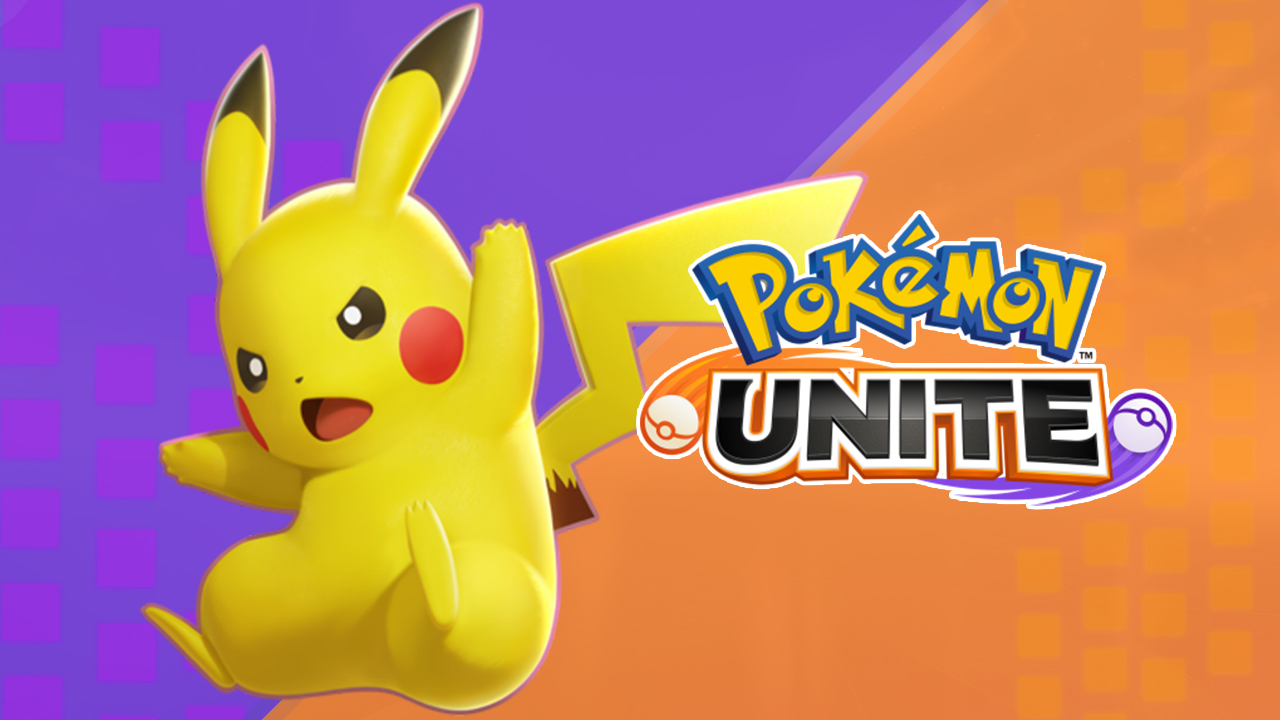 Another MOBA that came out this year is Pokemon Unite. It's a 5v5 MOBA where you employ Pokemon instead of champions. Skins are available for each Pokemon, allowing users to customize their own. Pokemon may also use Unite moves to increase their damage or gain benefits.
A simple chat function, cross-platform play with the Nintendo Switch, and a competent tutorial are other features. It's online, and matches may be imbalanced at times, but that's about the limit of the issues. Even if Wild Rift is a touch better, it's a solid MOBA.
Deemo — Reborn
Price: $1.99 with in-app purchases
Rayark's amazing adventure-rhythm game Deemo — Reborn has been remade. Players explore the game universe in search of clues, followed by rhythm game stages. The soundtrack is enjoyable, and the gameplay is intense. The Reborn version adds a fresh plot, gameplay, and music to the mix, so fans of the original game may still experience something new.
The game includes almost 60 tracks. If you desire, you can buy extra via in-app purchases. Fortunately, the in-app payments are for further DLC, so they don't get in the way of the game's enjoyment.
SpongeBob SquarePants: Battle for Bikini Bottom
Price: $9.99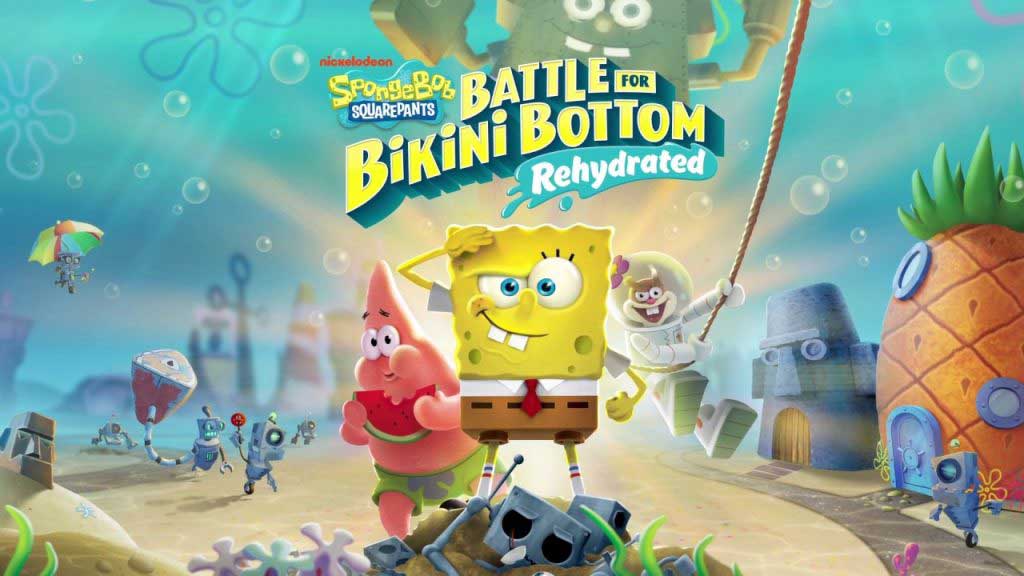 Battle for Bikini Bottom is a mobile adaptation of the 2003 SpongeBob SquarePants game for the PlayStation 2. SpongeBob, Sandy, and Patrick must defend Bikini Bottom from ne'er-do wells in this adventure platformer. This version of the game has better graphics, complete controller support, Google Play Games compatibility, and more than the original narrative and gameplay features.
We also like that there are no microtransactions to mar the experience. We had no troubles with the game, mainly once the developer resolved the Android 12 compatibility issues. It's one of the best recent premium adventure games.
Titan Quest: Legendary Edition
Price: $19.99
One of the finest games of 2016 was the original Titan Quest. In 2021, the title will be remastered and added to our collection. It's a port of the 2006 action RPG for mobile devices. All DLCs and technical updates for the game are included in the Legendary Edition. Players create a character that roams the world battling mythological creatures. Atlantis, other Greek mythology, and the Celts are all included in the DLC.
The game's mobile controls are good, and there's nothing clumsy or terrible about it. At $19.99, it's a tad pricey, but it's also a whole PC game with all of the DLC. In 2006, people spent a lot more than $19.99 on all of this.
Trials of Mana
Price: $17.99
Trials of Mana is a remake of Square Enix's original 3D. Trials of Mana is pretty lovely in this edition. It's a faithful port of the remaster, including all of the playable characters, plot, and other stuff from the original two-dimensional version from the 1990s.
There are four difficulty levels, a 60-song soundtrack, and a new game, plus the option for more replayability. Given the game's $17.99 price tag, this is fantastic news.
Dungeon of the Endless: Apogee
Price: $7.99
Apogee is a roguelike tower defence game from Dungeon of the Endless. The PC version was released in 2014, while the Android version was released in 2021. Players take on the role of convicted criminals who have been banished to a new planet to work as slaves, and they had to protect themselves from the Endless. 
It's a big game with a lot to do and systems to understand. The controls are a little tight, but overall, it's a great experience and a great port.
PUBG: New State
Price: Free to play
One of the most anticipated games of 2021 was PUBG: New State. It takes place many decades after the original game's events, and however, the principle is mostly the same. You and 99 other players enter the arena and fight it out until only one person survives. A few new fighting elements, new areas, improved visuals, and other delights are included in this game.
It's a significant step forward over the original PUBG mobile game, but it still needs a few more coats of gloss. We anticipate this one being more popular and improving over time.
Rocket League Sideswipe
Price: Free to play
I didn't think a 2D version of Rocket League would perform well, and I didn't know it would do well on mobile either, and I was mistaken. The launch of Rocket League Sideswipe was pretty substantial, and players seem to like it. The essential gameplay principles are the same as in traditional Rocket League. 
There are 1v1 and 2v2 game types, competitive online matches, and seasonal goods. There's also a hoops mode, in which you try to get the ball into a big basket rather than the typical soccer goals. It's still fun and hectic, so it's like regular Rocket League.
RuneScape
Price: $29.99 per 3 months
After a long beta testing period, RuneScape was finally released in 2021. This is the full version of RuneScape, and you may use your current account to play if you like. Because the game has been around for a long time, most MMORPG gamers know what they're getting themselves into. There are several tasks and tales to complete and one of the most intricate in-game economies ever created and enough to accomplish.
It's free to play, but you may upgrade to a paid membership to get access to additional missions, talents, and other features. It's much better today than it was in beta, and we anticipate it to keep getting better now that the game is out in the wild.
Some of the honorable mentions
In 2021, there were a lot of fantastic Android games, but we only had room for 15. Therefore we chose 15. With this list of honourable mentions, we could fix that issue. Here are some more amazing Android apps to play in the year 2021.
Crash Bandicoot: On the Run is a game developed by King, the same company that created Candy Crush. In 2021, it's anticipated to be their most popular game. It's a run-and-gun game with a Crash Bandicoot twist. This year, Google was a big fan of the game. Even if it looks excellent, if the execution is good, it's not anything we haven't seen before. If you like running, it's worth a go.
Raw Fury has released a new version of Kathy Rain: Director's Cut. It includes the whole Kathy Rain storyline from the original game and additional storylines, places, puzzles, and more. You'll like this game if you enjoy noir mysteries on your phone. We thought it was one of the nicest we'd ever seen.
A game named NieR Re[in]carnation in Square Enix's NieR Re[in]carnation. It features music by Keiichi Okabe and creative direction by Neil director Yoko Taro. The game's tales are gloomy as the player travels through many lonely and hazardous locations. Many things should be improved, but the story more than makes up for it.
Pokemon Cafe ReMix is essentially the same game as Pokemon Cafe. The overhaul, however, was so extensive that it was marketed as a new game. In this game, you must offer Pokemon food to attract additional Pokemon, who will then assist you in serving more food. You may also acquire character skins and other items to add to your collection. The game is easy and fast to learn and maybe played by children. There are also Pokemon, which adds to the fun.
Mostar's main game for 2021 is Revived Witch, and it's an excellent one. It's a game in which you use the money to purchase items. The game offers fantastic graphics, decent pull rates, and a plot to follow. Even the fights are entertaining. Whether Arknights is superior to Azur Lane or not, I believe Azur Lane was superior to Arknights.
We can't count when Square Enix remasters its console titles for the third or fourth time. On mobile, the Pixel Remasters are typically fantastic, but for some reason, they don't compare to the PC versions. Square Enix has already released the first five games in the series. In 2022, Final Fantasy VI will be removed.
The internet's favorite chef gets his name on a game called "Chef Blast." It's a match-three puzzle game with plenty of amazing rewards. The app is the only way for players to gain recipes, and it's the most acceptable justification we've seen for playing a match-three game. This game will not be the most exciting thing to come out in 2021 if you enjoy Crash Bandicoot: On the Run.
In the early 2010s, people played Jetpack Joyride 2 on mobile phones, and the second edition was released in 2021. Furthermore, the creator claims to have improved his talents and abilities and his visuals. There's also a plot to follow, as well as other features. People who play the game, on the other hand, aren't so sure. I believe it is more complex than the first game, although some people like the simplicity of the first.
Not Exactly A Hero, a visual novel game by Buff Studios, is named Not Exactly A Hero. Riley, who works for superheroes, is the protagonist of this story. You follow Riley's account and make choices that determine the game's outcome while you play the game. Several aspects make this game enjoyable to play again and over again. There are nine endings, 32 achievements, and plenty of opportunities to retry the game. There aren't many Western graphic novels out there right now that are as fantastic as this one!
The Spike is one among them as a volleyball story. The Spike is a volleyball game created by South Korean high school students. It's a video game. It's good and features a lot of high-speed volleyball. Aside from that, the game's difficulty curve is enjoyable. The game is challenging at first, but it becomes easier as you learn its rhythm. We may be prepared to suggest it to nearly anybody who wants to play a sports game as long as the game continues to add new content and address flaws.
Also read: https://techienext.com/2020/09/top-5-pubg-mobile-alternative-games.html