A veritable jungle of features, the laptop computer market is complex. Screen size from 10 to 17 inches, very variable power, more or less compact dimensions, autonomy … there is a model for each use. To help you see more clearly, here is the selection of our favorites.
Testing a laptop PC involves combing through many aspects, both exterior and interior. To judge its power, we are launching a whole series of benchmarks, well separating the processor part from the graphics card part. This allows us to obtain two distinct potency indices, which we then compare with those of other products in the same category. We also use a probe to know the contrast ratio, maximum brightness, and colorimetry of the screen, as well as a thermal camera to know its heating level. To judge the battery life, we are launching a Netflix series under Google Chrome, plugging in headphones and setting the screen brightness to 200 cd / m². Finally, for the audio part,
Under $ 3,100:
16-inch Apple MacBook Pro (16 GB RAM, 512 GB SSD)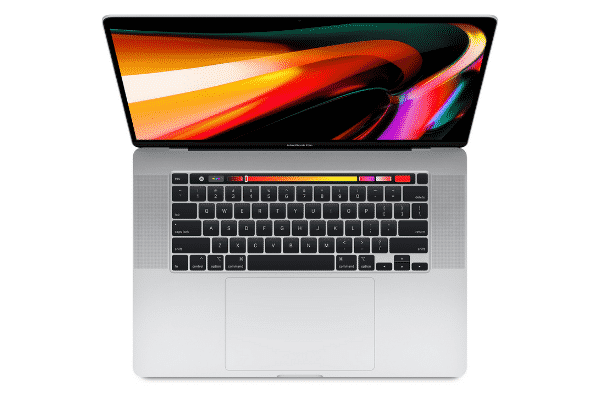 Apple has taken care of its MacBook Pro until the end of the keys. It's hard to find any real flaws in this computer, as the Cupertino brand has worked on every detail, whether it is the screen, the keyboard, the Touch Bar, or the autonomy. Ultra-high-end par excellence, the 16-inch MacBook Pro is an example to follow in this segment.
Less than $ 2,400:
MSI Summit E13 Flip Evo
The MSI Summit E13 Flip Evo is a very good PC in addition to being a beautiful object. Great attention has been paid to the finishes and the quality of the screen. As a convertible laptop, it is all the more versatile, especially with the very good stylus provided by the manufacturer. If this PC has a huge autonomy and is doing very well in office automation, we nevertheless regret the performance of an Intel Core i7-1185G7 which we expected a little better.
Asus ROG Strix G15 G513QY Advantage Edition
Asus has taken advantage of its know-how on gaming laptops to offer a ROG Strix G15 Advantage Edition that is virtually free from flaws, apart from the notable absence of a webcam. Its cooling system is efficient, but it also knows how to be discreet in performance mode. AMD's Radeon RX 6800M is positioned between the GeForce RTX 3070 and the RTX 3080, but with higher consumption due to its TGP. We also regret the raytracing performance of the GPU and the weakness of the ecosystem compared to GeForce RTX from Nvidia.
Under $ 1900:
Better :
Apple MacBook Pro 13 2020 (M1)
For a first attempt, it's a masterstroke. We were skeptical about the performance offered by the new Apple M1 processor in real conditions and we must admit that we were surprised. The Apple chip is proving to be very efficient, to the point of calling into question the very existence of Intel Macs in the years to come. The icing on the cake, the autonomy are simply excellent. Except for the anemic connectivity, it is flawless for the 13-inch MacBook Pro M1 which combines power and autonomy in a compact and solid chassis.
Price quality :
HP Envy 14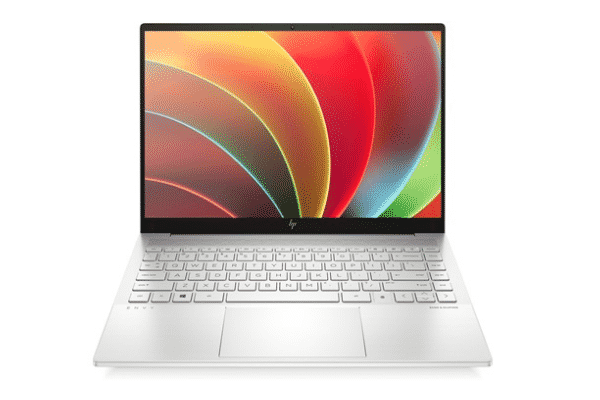 The HP Envy 14 is a laptop PC full of qualities. Its main asset is a 1200px high screen, perfect for productivity. The presence of a dedicated graphics card allows the Envy 14 to also release creative software to let off steam on some video games, provided that these are not the latest fashionable AAAs. Small flat, the absence of AMD version would have offered even more "pep's" to this model.
Under $ 1300:
Better :
Apple MacBook Air 2020 (M1)
The switch to the Apple M1 processor in the MacBook Air is a real success. The ultraportable from Apple no longer suffers at all from the comparison with the MacBook Pro to the point of overshadowing it. The MacBook Air M1 is lighter and operates in cathedral silence. Admittedly, it lacks the Touch Bar, but it is far from being a determining criterion. The MacBook Air M1 is Apple's best ultraportable and arguably one of the best ultraportables on the market.
Price quality :
Dell XPS 13 2020 (9310 Full HD +)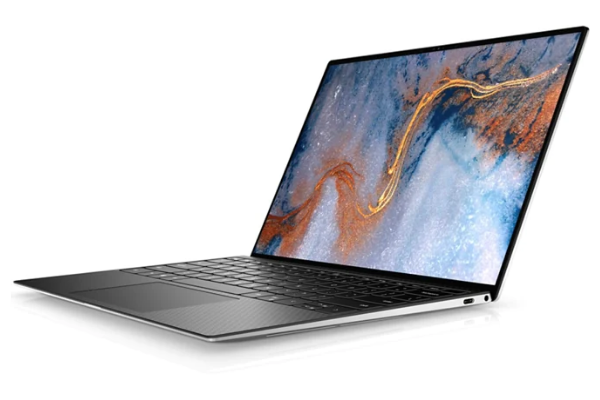 The Dell XPS 13 2-in-1 convinced us with its build quality, precise screen, and good battery life. The Dell XPS 13 9310 comes from the same vein and even improves the recipe (improved audio part, scalable M.2 SSD …). The performance of the Intel Core i5-1135G7 processor is of course identical, and those who would like better performance will have to turn to the model equipped with an Intel Core i7-1185G7, for an additional hundred dollars.
Less than $1000:
Smart purchase:
Huawei MateBook D16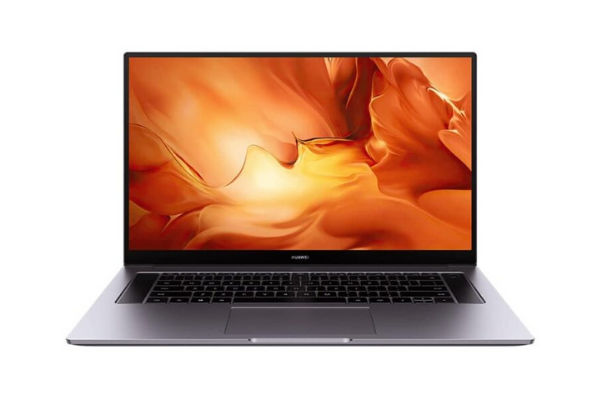 By taking over the MagicBook Pro on its own, Huawei has corrected its main flaw (the keyboard) and kept its main strength (its screen). However, we would have liked a slightly newer processor, like an AMD Ryzen 5 5600H with Zen 3 architecture. To make a perfect copy, Huawei would have been well advised to offer more powerful speakers and a larger capacity battery – l autonomy is, on the other hand, correct. We will finally settle for a free M.2 slot instead.
Asus ZenBook 13 Oled (UX325EA)
The Asus Zenbook 13 Oled UX325EA is a very good ultraportable. It embeds an Oled panel which displays perfect contrast, but also imprecise colorimetry. We especially remember its autonomy of almost 11 hours and the good performance of its Intel processor, and this is what is most important for an ultraportable.
Less than $700 :
Smart purchase:
Huawei MateBook D14 (2020 – 256 GB SSD)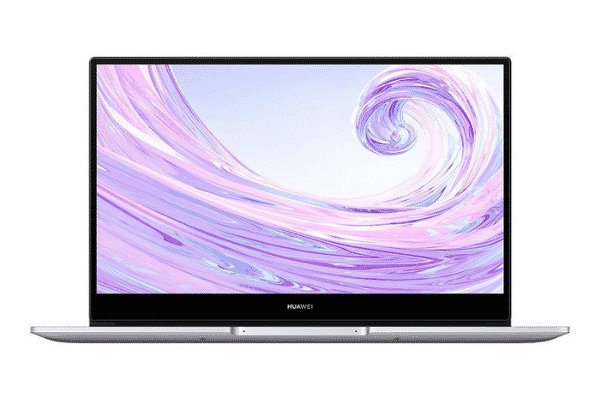 The MateBook D14 tested here is equipped with 256 GB of storage space. We have fully tested the version hosting a 512 GB SSD. Huawei has perfectly negotiated this 2020 edition of the MateBook D14. Without trying to revolutionize its recipe, the manufacturer has rather improved it with small touches. It succeeds in delivering a product that is both enduring, efficient, and pleasant to use daily, all without exploding its budget. Thus armed, the MateBook D14 2020 is positioned as a safe recommendation against products like the Aspire 5 or the Swift 3.
Huawei MateBook D14 (2020 – 512 GB SSD)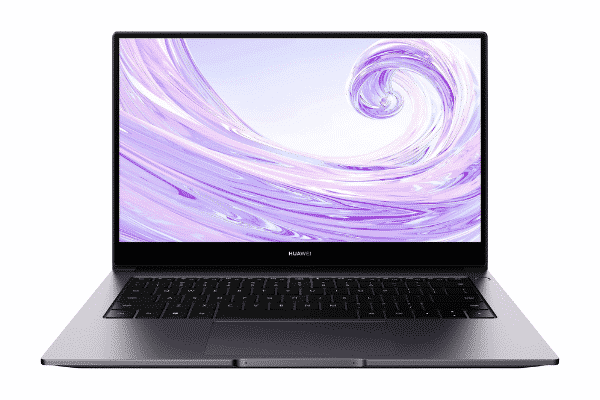 Huawei has perfectly negotiated this 2020 edition of the MateBook D14. Without trying to revolutionize its recipe, the manufacturer has rather improved it with small touches. It succeeds in delivering a product that is both enduring, efficient, and pleasant to use daily, all without exploding its budget. Thus armed, the MateBook D14 2020 is positioned as a safe recommendation against products like the Aspire 5 or the Swift 3.
Under $500 :
Acer Chromebook Spin 513
The Acer Chromebook Spin 513 is an interesting ultraportable with a neat appearance. It suffers from a few notable flaws, such as its poorly made keyboard, limited brightness, and low storage space. He nevertheless possesses undeniable qualities; we think in particular of its convertible screen, its great autonomy, and the possibility of installing applications from the Google Play Store. This Chromebook can thus be a good alternative to entry-level PCs which generally have big gaps.
Less than $350:
Lenovo Chromebook IdeaPad Duet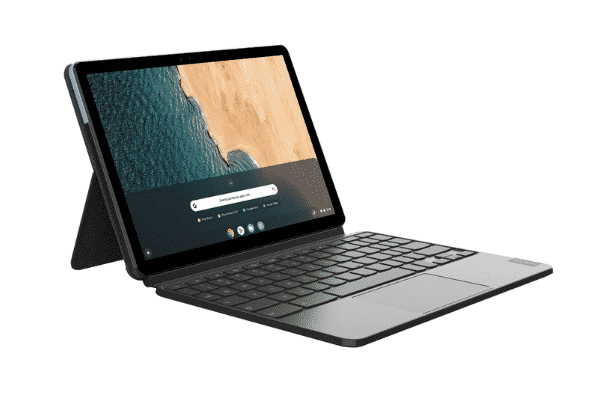 The IdeaPad Duet is a decent 2-in-1 for ChromeOS. Despite obvious gaps in connectivity and a screen coating that is too shiny, it manages to provide a good experience in the context of nomadic office use, in particular thanks to its great autonomy and its keyboard delivered by default. As for ChromeOS, compatible with Android applications (and sometimes Linux), it remains an interesting alternative to Windows.
Read more: Infinix 43X1 And Infinix 32X1 Will Launch Via Flipkart
LET YOURSELF BE GUIDED BY OUR EXPERTS
↔️ Laptops: which format to choose?
From 10 to 18 inches, laptops and MacBooks come in many screen sizes. Often, the smaller the diagonal of the slab, the easier the machine will be to transport. But inches are not the only criterion to take into account, since the weight of the computer and its thickness when closed are also to be considered. If you want to have the lightest and most discreet machine possible, you must therefore opt for an ultraportable or even a 2-in-1 which can turn into a touchpad thanks to a detachable keyboard. However, this is often done to the detriment of connectivity (USB port, network, etc.).
🎮 A gaming PC or not?
Many brands now offer models powerful enough to play. Thus, if your PC is equipped with an Nvidia or AMD graphics card, you will be able to launch recent video games in good conditions. However, be aware that video games are the sworn enemy of autonomy and that it will be difficult to play more than two hours on battery. The lesson to be learned is this: if I want to play "seriously", I plug my laptop into the mains, period. We prefer passing an SSD-type storage space rather than a conventional hard drive. More durable, SSDs reduce the loading times of games.
💪 Power, range, or both?
The higher the computing power, the lower the battery life is likely to be. This does not mean that a laptop with a very long battery life will necessarily be slow. The latest processors – at AMD like Intel – thus benefit from a good balance between very good performance (whatever the number of cores or the number of GHz) and reduced consumption. The CPU, on the other hand, is not the only important component of a laptop, and the democratization of SSD-type storage has also enabled machines to gain speed. More technically, we will favor models equipped with a minimum of 8 GB of RAM, an amount below which the memory will be too low to ensure fluidity.
💻 Should you choose a good keyboard?
There is a tendency to relegate this aspect to the second, even to the third level. And yet, a comfortable keyboard that delivers precise typing can transform the way you relate to your laptop PC. Today, the vast majority of laptop keyboards are chiclet type, that is, with flat and spaced keys. It is a format that offers good comfort and which makes it possible to reduce the overall size of the machine. Taking advantage of one or more backlight levels is also a real plus, especially if you regularly work in a dark environment.