When it comes to browsers, Internet users' expectations are sometimes very different. So should you choose Chrome for its incredible catalog of extensions or Brave for greater privacy and the possibility of being paid for watching ads? Here is an overview of the main Internet browsers available to you.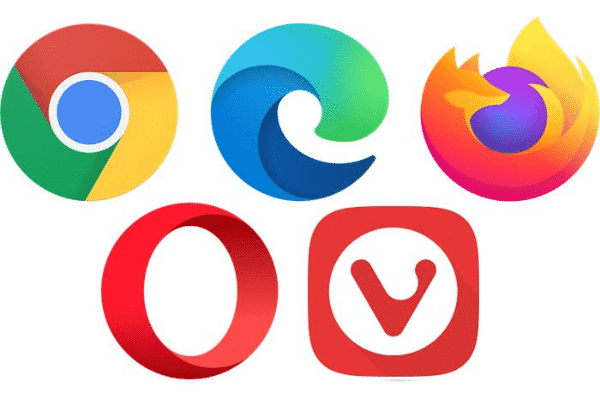 Admittedly, there are few new entrants, but the Internet browser offer is regularly renewed according to the updates offered by the main players in this market. And even if you have a few habits, changing your browser or using a 2nd (see a 3rd) depending on your use can be interesting.
Indeed, some stand out for the large number of extensions they offer, others for better privacy, unless you are looking for a particularly lightweight browser that does not overwhelm users. performance of your machine. We've listed the main browsers on the market here and highlighted their main strengths and weaknesses to help you find the one (or those) that's right for you.
Chrome, the richest in extensions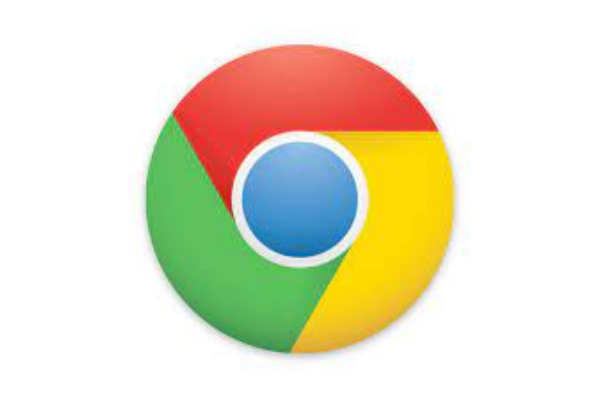 Most
Great stability
Wide compatibility
Fast Extensions
The lessers
Little respect for private life
Its consumption in RAM and CPU
With almost 60% of the market share, Chrome is the most used browser. And it has something to seduce: simple, fast and efficient. Today's site designers focus primarily on Chrome for compatibility, and due to its near-monopoly it is often it that dictates Internet standards (like the death of Flash). So unlike others, Google Chrome will have very few page load, plugin compatibility or other issues. It also has a wide range of extensions. Among the 200,000 offered, you should find what you are looking for.
But even with all of this, Chrome is far from perfect. We can already reproach him for his lack of respect for privacy, a classic for a Google product. The problem that also comes up regularly is its consumption. Chrome can consume up to 10 times more CPU and RAM resources than other, even Chromium-based browsers. In a comparative test, with the same tabs open Brave showed less than 1% CPU resource and 47MB RAM, while Chrome stabilized at 10% and over 470MB RAM. A glaring difference. So to watch in case of limited resources. Especially since sometimes its consumption can suddenly skyrocket to over 40 or 50% CPU usage for no reason, as shown in the screenshot (with only 3 tabs open).
What is Chromium?
We talked about it briefly in the previous paragraph, and we'll mention it several more times in this article. But what is Chromium? In short and without going into details, Chromium is Chrome's Open Source database that can be used freely by any other browser. It is a bit like the Android Open Source Project to Android to the browser. In fact, all Chromium-based browsers will have access to the Chrome Web Store extensions store (like the Play Store on Android). Sharing a common base also makes them more reliable, more stable and lighter. Since they use the same renderer, the content generally displays the same on each of these browsers.
Firefox, respectful of privacy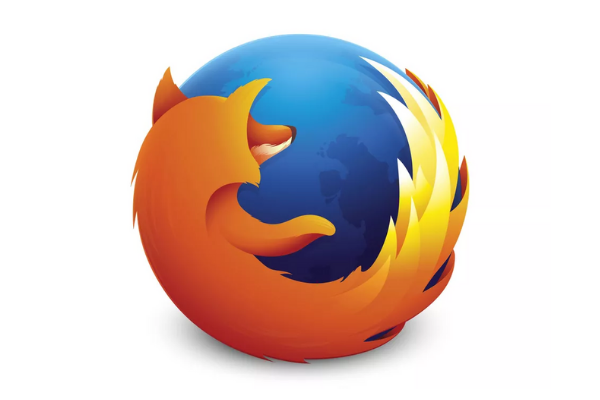 Most
Privacy (by disabling telemetry)
Open source
Extensions
Easy to use
The lessers
Default telemetry
The other essential browser is none other than Firefox. Published since 2003 and developed by the Mozilla Corporation foundation since 2005, Firefox is one of the oldest browsers. Having experienced the Firefox / Internet Explorer then Firefox / Chrome duel, the little red panda (and not a fox) has seen it happen. In 2010 it was even the most used browser in the world, with 1.2 billion downloads, before falling behind shortly after. One of the big advantages of Mozilla Firefox is that it is free, with an emphasis on privacy. Today one of the peculiarities of Firefox, is not to use Chromium. It is one of the few to use its own independent platform. But this is not a problem since it is regularly updated, and on the extension side, no problem either because he was the first to launch this novelty. Since he is one of the historical giants of the internet, most of the extensions can be found in his store. On the other hand, some criticisms have been made recently because of the installation of telemetry systems by default. This technique makes it possible to collect data to study user behavior and allow, for example, to know the features that are not used. Even if this data is anonymized, you have the option of deactivating it in the settings. On the other hand, some criticisms have been made recently because of the installation of telemetry systems by default. This technique makes it possible to collect data to study user behavior and allow, for example, to know the features that are not used. Even if this data is anonymized, you have the option of deactivating it in the settings. On the other hand, some criticisms have been made recently because of the installation of telemetry systems by default. This technique makes it possible to collect data to study user behavior and allow, for example, to know the features that are not used. Even if this data is anonymized, you have the option of deactivating it in the settings.
Edge Chromium, the most integrated in Windows
Most
Extensions
Its integration into the Microsoft / Windows ecosystem
The lessers
Forced installation by Microsoft
After a completely failed entry in 2015 due to a lack of extension, settings and functionality, Microsoft Edge is getting a makeover in 2020 with Microsoft Edge Chromium. As its name suggests, the replacement for Internet Explorer adopts Chromium. As a result, extensions (finally!), Greater compatibility and better performance. Microsoft has wiped out the 2015 version using EdgeHTML, and performance is finally found to be average.
Its advantage will be to be directly integrated into Windows and the Microsoft environment. Which brings us to its main flaw: Microsoft's insistence that we adopt it. Browser installed and set by default during an update, without asking anything. We can sometimes find ourselves having to configure it by force, without having the possibility to close the window or to skip the step. With its technique of revolving on the temple Microsoft makes its browser loathsome, especially by installing Bing (which nobody wants) as the default search engine. So flaws that are not intrinsic to Edge Chromium, but to Microsoft's policy towards its adoption.
Opera, for its free VPN
Most
Good overall performance
Free VPN included
The lessers
VPN stability
Some display problems
Opera is probably the oldest browser on this list, having landed in 1995. Since then, it has continued to exist and evolve, until switching to Chromium in 2013. However, it sometimes displays compatibility problems and some sites have trouble displaying or launching. On the other hand, in recent years if he has made people talk about him, it is for a completely different reason. Indeed, since 2016 Opera has integrated a VPN directly into its browser. Completely free, it allows you to pass your feed through 3 regions of your choice, which can be practical for accessing certain sites. However, the service is not very stable and cannot really be used all the time because of its many bugs. And in terms of security, in view of the takeover by a Chinese group, we can express some reservations. But this is always welcome given the free option. Although using Chromium, Opera does not use the Chrome Web Store by default, but you can still access it and install the Chrome extensions.
Vivaldi, the most customizable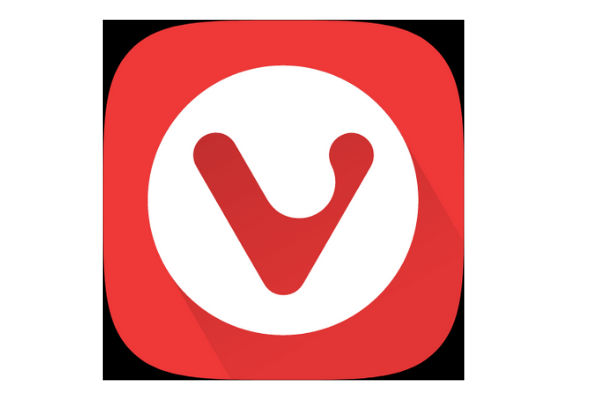 Most
Ultra customization
Extensions
The lessers
For advanced users
A little heavy
Disappointed to lose functionalities with the passage of Opera 15, and of the direction that the project was taking, users and the co-founder / ex-CEO of Opera therefore launched Vivaldi in 2015. The basic idea was to find functionalities lost from Opera 12, and complete them. The browser targets advanced users and techies because of its customization capabilities. In terms of performance, it is average, nothing more, and many users criticize it for its heaviness and its high use of resources due to its rendering engine. But let's not forget that he's still young and still has time to improve. Do not forget to specify that it is also on a Chromium base.
Brave, the most profitable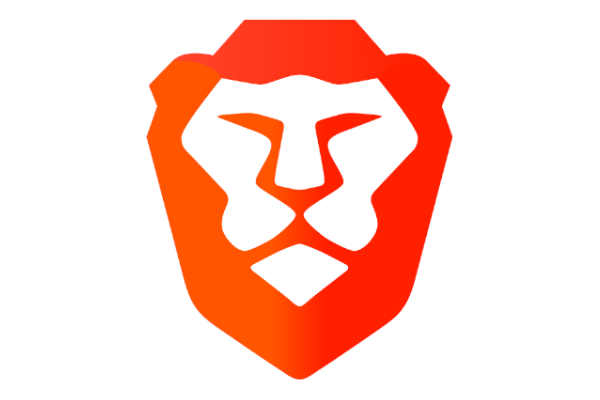 Most
Open source
Possibility to use the Tor network
Respect for private life
The fastest
The lessers
Stability under Windows 10
Brave is also new to the family of sailors. It landed in 2016 making noise for several reasons, its ambition to respect privacy, its ability to use the Tor network (making it possible to anonymize the origin of connections) and its token system (in the occurrence of BAT for Basic Attention Token). This aims to remunerate the user who views advertisements in the form of tokens and to ensure that advertisers can serve targeted advertisements and reduce losses due to fraud. Tokens collected by Internet users can be exchanged on cryptocurrency exchange platforms. The amount varies according to the course of the BAT.
Brave is currently one of the fastest browsers, while being quite resource efficient. His respect for privacy puts him at the head of the pack. Compatibility side, Brave also uses Chromium, so little surprise on that side: everything is displayed correctly, in a stable manner and with all the extensions that are going well. Brave to all qualities, which is why it is often found in number one in the rankings of sailors.
Brave, however, is not without reproach. On March 25, 2020, an automatic addition of affiliate link to certain cryptocurrency sites appeared. A very annoying hiccup for a site that relies on respect for private life and consent to display advertising. The CEO, however, quickly apologized and backtracked as soon as this case was blown out by an internet user. But Brave also suffers from the presence of bugs especially under Windows 10. However, despite these few concerns, if we were to recommend only one, it would be this one. In addition, it is Open Source and available on all platforms.
Safari , for multi-device synchronization (Apple world only)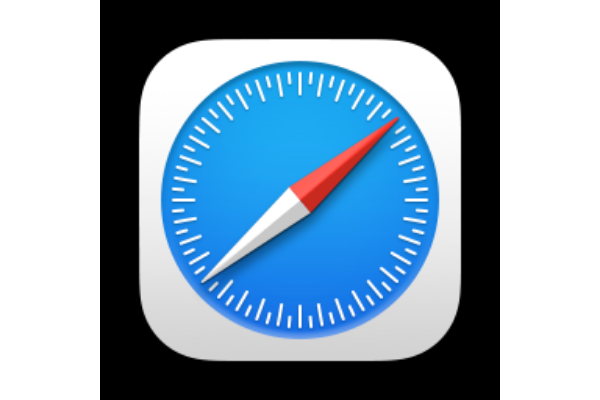 Most
Fastest on Mac
Protection against cookies and trackers
Integration of bookmarks and favorites
The lessers
Extensions
Safari is the official browser and by default of MacOS, it is therefore the one that will have the best integration within the Apple universe. It offers features that will be very specific to the latter, such as the synchronization of bookmarks and favorites which can be found directly within its browser regardless of the device used. As Apple has done for a while on iPhones and iPads, Safari protects you against cookies and trackers and can provide you with a status report.
On the other hand, its extension management leaves much to be desired. Less numerous than in the Chrome universe, their research and organizations are chaotic to say the least. Despite having a strong fanbase, Apple struggles to bring together a community. And the majority of extensions are then with few votes and comments to be able to form an opinion. Note also that some of them are paying, where Google banned this practice (not widespread) in its ecosystem in 2020.