Among the many smartphones marketed by Samsung, there are some for all uses and at all price levels. To guide you in your choice, here is our selection, a real photograph of what is the best today at this great manufacturer.
World number 1 in smartphones, Samsung presents numerous references in its catalog that cover all expectations in terms of usage and budget. Despite fierce competition, Samsung continues to seduce thanks to strengths that remain unmatched today such as its superb AMOLED screens, its One UI interface which is particularly pleasant to use, and creativity that hits the mark in terms of design.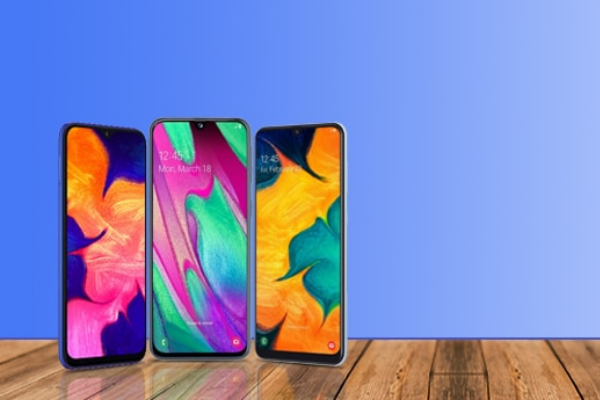 In 2021, the vast majority of mid and high-end Samsung smartphones have switched to 5G. We regret, on the other hand, the delay taken by the brand in terms of ultra-fast charging – left to major players like Oppo and Xiaomi. Moreover, Samsung no longer even provides a standard charger with its largest references! On the other hand, if the MicroSD card slot tends to disappear again on the very high end like the jack, we appreciate the reasonable price difference between versions 128 to 256 GB, for example, as well as the addition of good quality wired headphones in the box, thanks to the purchase of AKG by the manufacturer.
Samsung galaxy s21
For fans of small-format smartphones
$799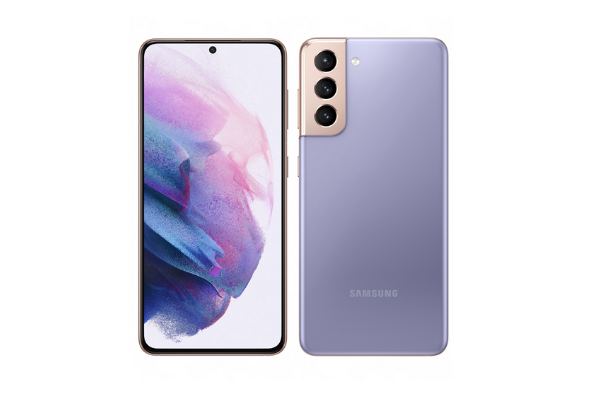 WE LOVE
The compactness and lightness of the device
The stunning 6.2-inch Dynamic AMOLED display
The convincing photo quality (night mode in particular)
The One UI interface, among the best on the market
The powerful processor
Significantly improved endurance
Audio quality with wired headphones and HP AKG
WE DON'T LIKE
The disappearance (again) of the memory card slot
The absence of ultra-fast charging
VERDICT:
Remedying the Galaxy S20's shortcomings, especially in terms of autonomy, the powerful Galaxy S21 takes up its small dimensions, to the delight of those in search of a compact and light smartphone, an endangered species. Benefiting from less high-end equipment than that of the S21 Ultra, especially in photos, this basic model benefits from a price that is certainly a little more affordable. However, we would have appreciated the presence of an ultra-fast charging function. You have to be content with a fast charge and a compatible charger sold as an option.
Galaxy z flip 3
For those who prefer the design
$ 1,099.99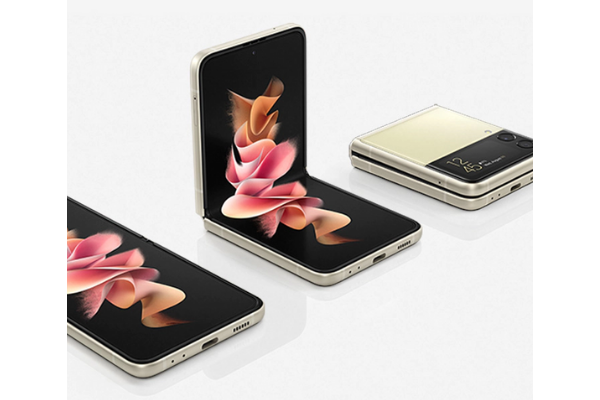 WE LOVE
The successful design, particularly original
Chassis improvements, including water resistance
The beautiful 6.7-inch main screen
Its adaptive refresh at 120 Hz
The larger external screen, which gains in functionality
The power and the adapted One UI interface
WE DON'T LIKE
The 3300 mAh battery with poor autonomy
Lack of fast charging
Less good in photography than the S21, especially at night
22: 9 aspect ratio not ideal for watching series
VERDICT:
It is the jewel of the Galaxy range, with its beautiful foldable screen and its ultra-compact clamshell format. $582.20 cheaper than its predecessor, the Galaxy Z Flip 3 surpasses it in almost all areas. We particularly appreciate the now 1.9-inch external screen, much more practical for accessing notifications, and much-improved photo quality. Extremely powerful with its Snapdragon 888 processor, this Flip is suitable for all types of use. The fact remains that its long main screen does not offer an ideal format for series or films and that the autonomy is too tight to get through the day. Two flaws that the magic of design quickly makes you forget.
Samsung Galaxy S21
ultra For players and lovers of beautiful photos
$1099
WE LOVE
The quality of the 6.8-inch screen bluffing
The power of the Exynos platform
The shocking duo One UI + Android 11
Improving autonomy
The quality of the shots in view in all circumstances
4K and 8K video with enhanced stabilization
Compatibility with the S-Pen stylus
WE DON'T LIKE
Getting started is sometimes difficult
Fast charging is in decline compared to the S20 Ultra
The lack of a MicroSD slot
VERDICT:
With its latest-generation Exynos processor, engraved in 5 nm, and its 12 GB of RAM, the S21 ultra is one of the most powerful smartphones of the moment, opening up unlimited possibilities in terms of use. The smartphone also benefits from exceptional photo equipment, with four rear lenses, including an ultra-wide-angle and two telephoto lenses for flawless and varied shots. The only regret about this flagship of Samsung's flagship range: the fast charge is only 25 W, while the competition is doing much better in this area.
Samsung Galaxy A52s 5G
For students who want to work comfortably
$459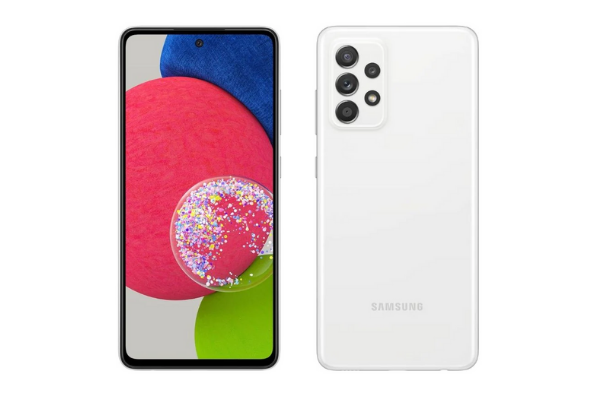 WE LOVE
The big and beautiful 6.5-inch 120Hz screen
The power to play
Autonomy of about 2 days in classic uses Sealing (IP67)
The simple and elegant design
WE DON'T LIKE
Perfectible photo quality (especially at night)
The low-speed 15W charger
VERDICT:
This Galaxy A52s largely incorporates the equipment that made the success of its predecessor the A52, by adding the latest generation processor, powerful enough to handle all types of uses including gaming. We appreciate the complete equipment of this mid-range smartphone that only sins in photos against its high-end cousins.
Samsung Galaxy A32 5G
For teens who dread running out of fuel
$270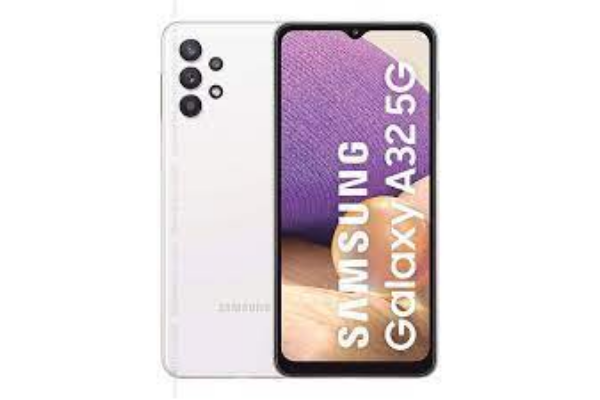 WE LOVE
Large, well-contrasted 6.5-inch LCD screen
The 5000 mAh battery with remarkable autonomy
Pleasant handling and responsiveness
For its Samsung One UI overlay
5G connectivity, rare at this price point
WE DON'T LIKE
Loss of tightness
Lack of power for the game
VERDICT:
This reasonably priced smartphone seduces with its large screen of satisfactory quality and above all its high capacity 5000 mAh battery which ensures comfortable autonomy. Its relatively powerful and 5G-compatible processor allows it to handle pretty much all uses, except resource-intensive games. At this price point, this smartphone is not waterproof but offers quite a decent photo quality.
How to choose the right Samsung Galaxy smartphone Understand the ranges.
Depending on your budget, direct your research towards the right range! From the first-price smartphone to the most iconic device, Samsung markets all of its ranges under the Galaxy name. The Galaxy S, Galaxy Note (for stylus models), and Galaxy Z (for foldable models) terminals are however at the top of the basket while the Galaxy A includes mid-range, or even (more recently) entry-level models. Less well known, the M series (formerly J) also concentrates on very competitively priced models. Count a budget of $200 to $300 for M, $150 to $500 for A, more than $500 for S or Note, and up to $2000 for the Z Fold 3.
Which Samsung Galaxy to play?
For its relatively compact size, the smartphone offers a power worthy of a mini-computer, but only the most efficient, such as the Galaxy S, Note, or Z will allow you to play, in all fluidity, the most resource-intensive mobile titles. . To fully enjoy the graphics, it is better to opt for a high-end processor like the latest Samsung Exynos 2100 present in the S21 or the Qualcomm Snapdragon 865+ or 888, present on the Z. On the display side, prefer a high refresh rate (90 to 120Hz) for increased visual comfort.
Which model to choose for surfing and communicating
No need to buy a powerful smartphone to browse the web, watch YouTube videos, post photos on Instagram or exchange messages on WhatsApp. A large screen of good quality, satisfactory autonomy, and decent connectivity will prove more than enough. What a previous generation Galaxy A (A32 or A42) can offer you or, if your budget is a little more important, and A52s to enjoy better quality photos and a 120 Hz screen for very smooth navigation. pleasant. It is even ready for very high-speed 5G networks.
Which model to choose so as not to weigh down your pockets
Bad news for fans of small-format smartphones, they are on the way out! The good news, however, Samsung is marketing one of the (latest) smaller models on the market, the Samsung Galaxy S21. With its 6.2-inch screen, a thickness below 8 mm, and a featherweight of 169 grams, this smartphone will fit in all pockets and will no longer distort them.
Which model to choose to avoid running out of fuel
There is no miracle, to benefit from a good autonomy, it is better to opt for a mobile equipped with a high capacity battery (4500 to 5000 mAh) and they are found on the larger models, capable of accommodating them. The Galaxy S21 Ultra (6.8 inches) offers good endurance thanks to this type of battery, just like the Galaxy S20 FE, a little smaller (6.5 inches for a 4500 mAh battery), for much less. In the mid-range, the A52s and A32 (6.5-inch format + 5000mAh battery) do remarkably well with two-day battery life. Besides; the most enduring smartphones are most often present in the entry and mid-range series.
Which model to choose for storing apps and files
In the high-end segment, the microSD port to expand storage space is tending to disappear. On the other hand, Samsung offers capacities of at least 128 GB on its models to replace the 64 GB. And it is of course possible to use the manufacturer's Cloud (or Google for example) to free up additional space on his Galaxy. If you go for an entry-to-mid-range smartphone, the microSD port is often offered, like the A52s or A32. And also on the atypical Fan Edition of the S20.